Keith Batten FRICS RegVal
Your surveyor in Cinderford
Call on 01633 923 924 or 0800 880 6024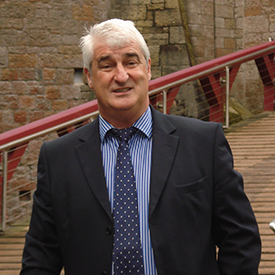 Local Director Keith Batten is a Fellow of the Royal Institution of Chartered Surveyors (RICS). He heads the Right Surveyors in Cinderford, an independent professional property consultancy providing an efficient and tailored service.
Keith is an experienced professional with a diverse range of skills. He has worked in the profession for many years and is competent to survey both residential and commercial property, as well as other building and property assets.
A little background on Cinderford:
Cinderford is a small town of mining origin, situated on the edge of the Forest of Dean in Gloucestershire. It is a relatively new town having developed during the expansion of the coal industry. The iconic rows of identical terraced housing are evidence of the town's industrial past. Cinderford Baptist Church and the Church of St Michael in nearby Mitcheldean are notable landmarks in the area. At Camp Mill at Cinderford is the Dean Heritage Centre, run by the Dean Heritage Museum Trust.
Our Services
Full Building Survey
HomeBuyers Survey and Valuations
Structural Survey
Condition Report
Buildings Insurance Valuation
Onsite Acquisition Report
Party Wall Work
Schedule of Dilapidations or Condition
Boundary Dispute Advice
Investment Advice
Expert Witness Reports
Planning Advice
Contact us
Give us a call on 01633 923 924 or Freephone from UK landlines on 0800 880 6024. You can also email us on info@cinderfordsurveyors.co.uk